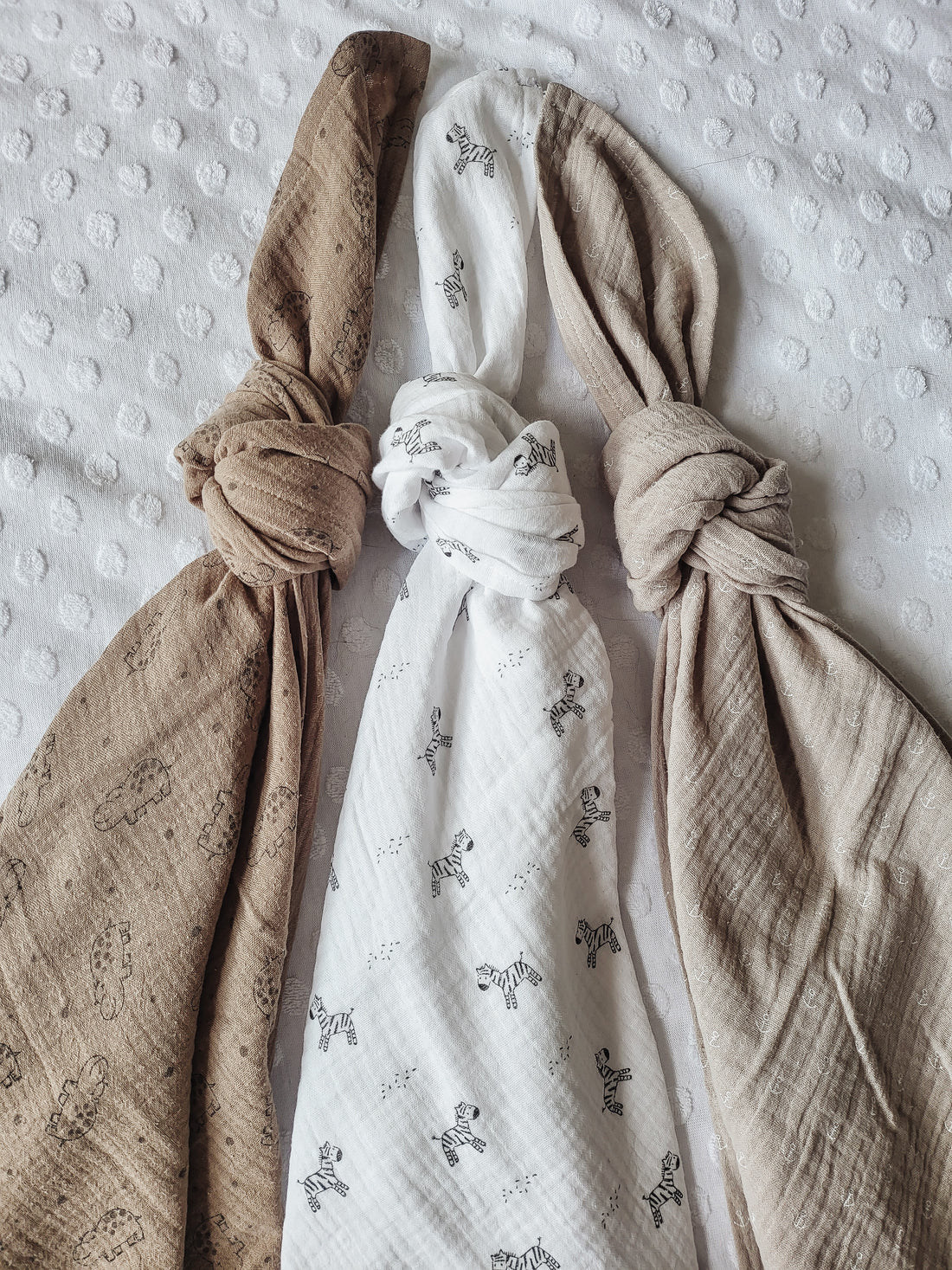 Our beautiful range of handmade muslins are super soft and made from organic cotton. Perfect for wiping up any spills, doubling up as a bib or blanket, or managing dribbles, they have an infinite number of uses and are a new baby must-have.
Gentle on their skin and with three styles available, 
they're ideal for cuddles (and a nap or two)! Get ready for some serious snuggles with our stylish swaddles!
Measurements: L80 x W80cm